Branded Content
Willamette Week is unique and we want to you to be part of it.
Our team can create content promoting your brand, designed to fit into our channels seamlessly. We'll work with you to identify your goals and target and develop compelling content to best reach your audience.
BRANDED ARTICLES
We'll send a staffer to review your service, or write a shining review on your product, documenting our experience in a way we know will connect with our readers.
Instagram Series
We like to have fun with our Instagram followers. We see Instagram not just as a place to share images, but also where we can do creative and engaging stories. These are just a few of the examples of what we've done for brands in the past.
WW sent a staffer across the city with ReachNow, a car sharing service in Portland. We highlighted how to use the app, explored the city, ReachNow's new bike racks to transport your bike, and more. We had fun engaging our Instagram audience in a road trips around Portland.
To see all stories head here: Story 1, Story 2, Story 3.
Impressions: 35,872 | Engagement: 2,023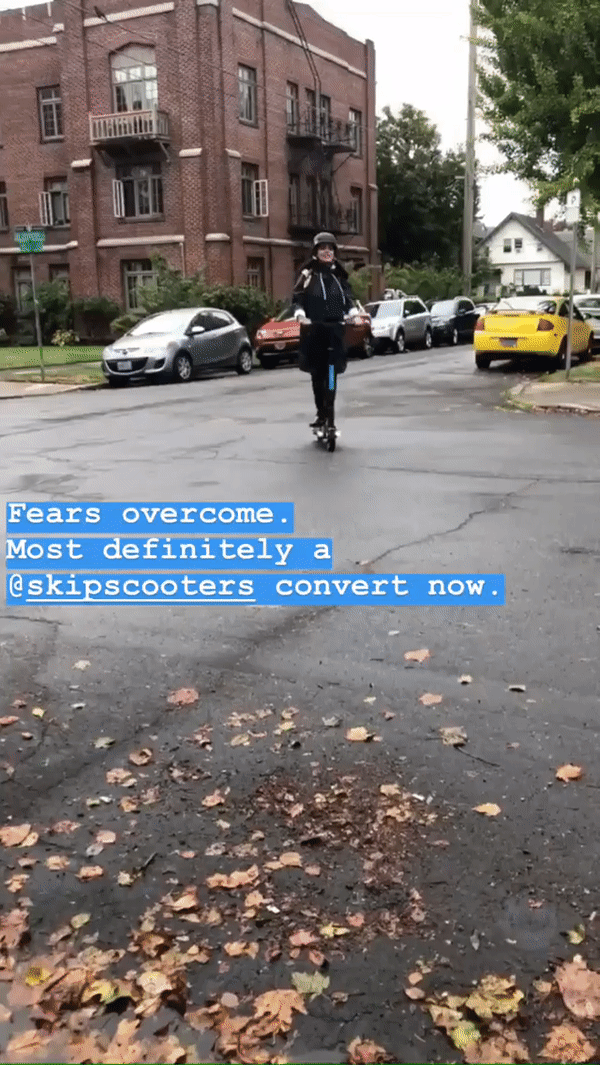 When the e-scooter pilot program launched in Portland in 2018, our audience was skeptical. Skip asked us to help build their brand and affinity to the new ride-sharing system. We created a series teaching our audience how to use Skip for the first time (see here), educating on proper scooter etiquette (see here), and answering their burning questions.
PS: Scooters are back to Portland for Summer 2019.
Impressions: 18,830 | Engagement: 902
Reader Engagement
Our readers are always keen to participate, across all our channels. We can create engaging campaigns that drive their zeal to partake in our media for you.
In January 2018, WW ran our Portland Pet Pageant contest, asking readers to submit photos of their pets for a chance to be featured in our first ever Pet Issue. DoveLewis was featured as the key presenter in all content around the contest—seen online, on social media, and in print, drawing attention and participation from pet owners and lovers alike.
The campaign was such a success, we brought it back for 2019 and plan to do it again for 2020.
Impressions: 1,313,598 | Engagement (all clicks / submissions / votes / etc.): 24,682
In fall of 2018. Sun Country reached out to us to promote the airline's new flights in Portland. We partnered to create branded content for Sun Country across all our channels, centered around the idea of making our readers' winter getaway "a little easier", including an digital exclusive giveaway of travel vouchers for a trip on Sun Country. We had over 700 entries, and 27 people won a well-deserved vacation.
Impressions: 859,948 | Engagement: 3,002
Cross-Platform CAMPAIGNS
Leveraging multiple platforms assures we can hit all our audiences. We can plan to develop content that will translate across all our platforms. Below are some examples of content we created that we executed across digital, print and social.
Rynly is a local startup that was in a unique position—they wanted to advertise but didn't know how as a B2B. So they asked us. We developed a campaign that showed the great service Rynly provides for a local Portland business, MadeHere PDX. We produced the campaign from start to finish, and disseminated it on WWeek.com, newsletters, and Instagram.
Rynly came out of it with more business inquiries, increased exposure, and a partnership with the Portland Timbers MLS team.
Impressions: 61,501 | Engagement: 642
The Oregon Zoo launched a new program called "Animal Encounters"—an opportunity to meet the animals up-close and interact with them alongside the zookeepers. Such a special experience deserved a special execution. We create a cross-platform campaign that was designed for online, social media, and print. Our staff went to meet the animals, learned about who they are and their quirks, and the care zookeepers give the animals.
Our audience loved it and responded positively to the content—especially Bebeto.
Impressions: 112,668 | Engagement: 4,781
other things we'VE doNE
Below are some examples of out-of-the-box custom content we've developed with clients.
Video content—Aviation Gin
As part of a comprehensive campaign to for locally distilled Aviation Gin, WW partnered with 3 local bartenders to produce video on how they create cocktails using Aviation. Through the videos of the cocktails, we were able to tell the story of Aviation: its origins, connection to our city, and how it is used locally around town.
Seasonal Product Vertical—420 deals round-up
Our audience has a robust affinity for cannabis—so we wanted to make it easy for them to find the best cannabis deals on 420 and likewise make it easy for our advertisers to leverage our digital platforms for their own 420 events. So we created a round-up of the deals that lived on our Instagram Story, a featured Get Busy collection, and exclusive newsletter.